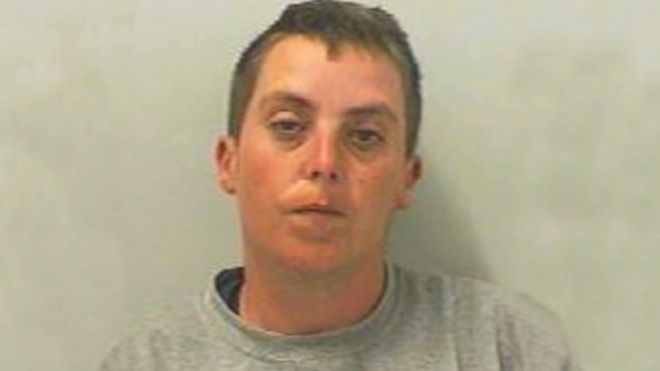 A woman has been jailed for life for bludgeoning a man to death with a baseball bat more than 14 years ago.
Scott Pritchard, 19, was found with serious head injuries outside his home in Lindsay Close, Sunderland in January 2004 and died in hospital.
His murder remained unsolved until Karen Tunmore, 36, from Killingworth, handed herself in to police in July.
Tunmore admitted murder and was jailed for life with a minimum of 17-and-a-half years at Newcastle Crown Court.
Mr Pritchard died after suffering what police described as a vicious attack outside his home.
In 2005 his father Robert Stacey was charged with murdering his own son and spent 16 weeks on remand before the case against him was dropped.
In a statement read out in court, Mr Stacey said people had continued to shout abuse at him even after he was cleared, and he was scared to walk around Sunderland city centre "for fear of being accused of a crime I did not commit".
Hundreds of officers were involved in the investigation, which remained unsolved until Tunmore walked into Middle Engine Lane police station and confessed.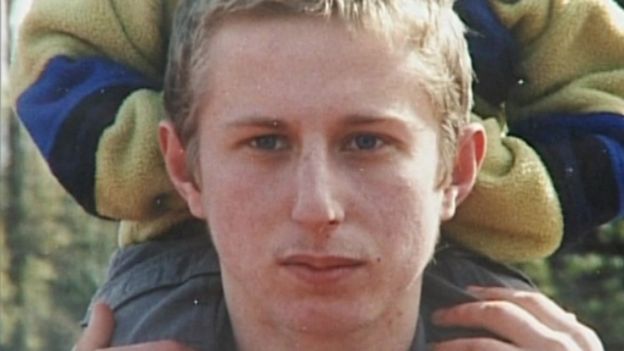 Tunmore told police she had travelled to Sunderland in order to collect a financial debt from Mr Pritchard, who was not known to her.
After it became clear to her he could not pay she said she "saw red" and attacked the teenager, who was on crutches at the time, with an 18in (46cm) baseball bat before discarding the weapon.
Tunmore confessed to a friend in July that she had murdered someone and voices in her head were telling her to do it again.
With the friend's support, she confessed to police that she had attacked Mr Pritchard and gave them an account that only someone at the scene could have known.
Det Ch Insp John Bent, of Northumbria Police, said after sentencing: "Karen Tunmore has had to live with her horrifying secret for 14 years and she has finally been overcome by her guilt.
"She says she could not live with it any further, she repeatedly plays it over in her mind and that's why she made the disclosures.
"The chilling level of detail she told us gave us reason to believe she was responsible.
Justice at last
"She said she disposed of the bat that was used, washed the car mats and sold the car she used, which was blood-stained from the weapon."
Tunmore, who had a history of convictions including drunk and disorderly, public order offences, affray and carrying a blade, was genuinely remorseful, according to Stuart Graham, defending.
He said: "Perhaps something in her of a redeemable nature made her come forward and wish to have justice and be punished for her offending."
Det Ch Insp Bent added: "A murder investigation is never closed until the conviction of those involved, and Scott's parents deserved to see justice at long last."