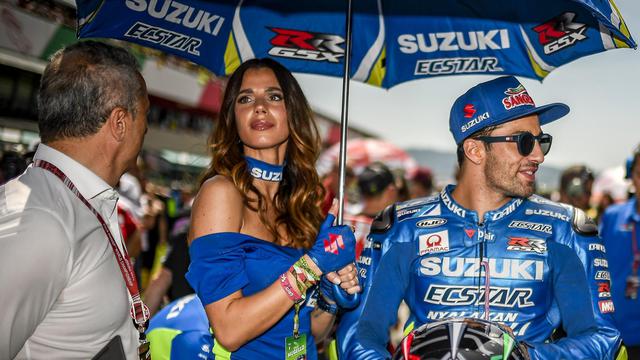 Carlo Pernat intends to resign as Italian manager Andrea Iannone (right).
(MotoGP)
Carlo Pernat has given a signal not to continue his career in handling a team in MotoGP . The statement also responded to rumors about the opportunity of the Italian grandfather to become the sporting director of the MV Agusta team in 2019.
Pernat chose to postpone to sign a contract with the MV Agusta team because it wanted to evaluate future work. Plus there are several other alternatives that will be tried.
"I will say that 80 percent are with them, to take care of corporate sports consultations, in addition to communication and other things," he was quoted as saying by Insella , Monday (1/10/2018).
"I don't want to go to the factory anymore, I make suggestions in the field of competition," Pernat added.
Age may be one of the issues Pernat calculated. Because of this, he also intends to abandon his position as manager of Andrea Iannone.
"With Iannone, I have to speak. I will say that I will no longer be the manager, but we can have alternatives about communication and other things. The relationship doesn't have to be broken," Pernat concluded. (David Permana)