The 22-year-old victim in Köthen died of head injuries. Two Afghan suspects have been arrested.
The circumstances of the fight are unclear. Neo-Nazi groups on social media have called for protests.
loading...
German media quote eyewitnesses as saying the fight broke out in a playground when the man and his brother got involved in an argument between three Afghan men.
"Two Afghans were provisionally detained on suspicion of homicide," police said on Sunday.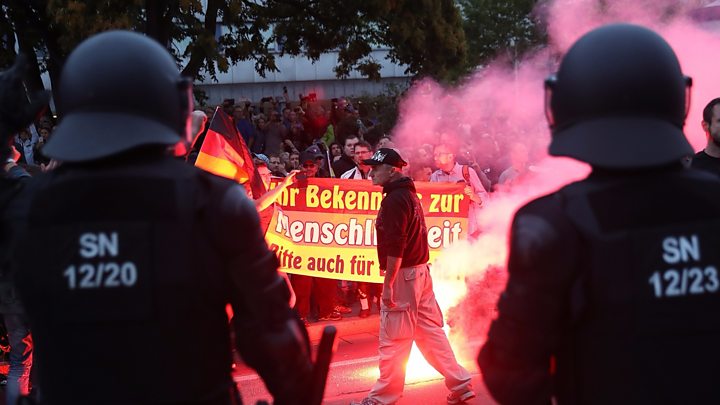 In Chemnitz a Syrian and an Iraqi were arrested after a 35-year-old German man was stabbed to death in a fight on 26 August.
The incident led to clashes between far-right and anti-Nazi protesters and assaults on foreign-looking passers-by.
Chancellor Angela Merkel has warned that "vigilante justice" would not be tolerated.
loading...
In 2015, Chancellor Merkel decided to let in a record 890,000 asylum seekers. Syrians fleeing the civil war comprised the biggest group - a 403% rise on Syrian arrivals the previous year, the German migration office reported.
She and her allies were punished by voters at last year's general election, when the anti-immigrant Alternative for Germany (AfD) entered parliament for the first time, winning 12.6% of the vote and more than 90 seats.
Köthen is located in Saxony-Anhalt and Chemnitz in Saxony, two states where AfD is particularly strong.